Anne Hathaway Is Cushioning Our MCO Woes With A "Princess Diaries" Themed #PillowChallenge
If COVID-19 has proved anything about us, it's that when faced with adversity, we will get through it. And our chosen way of making sure we have each other? Using social media to spread awareness, raise money and boost morale with funny memes, TikTok dances and creative social media challenges. And boy do we get creative when we have nothing to do at home for days on end. Case in point: the Pillow Challenge.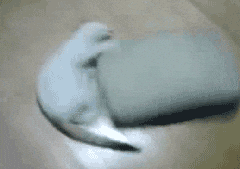 This challenge involves nothing more than taking your pillow and using a belt to hold it in place to look like a dress. Couple that with your fiercest pose and maybe a house plant for #aesthetics and you're done! Simple right? Well, it turns out that if you're an award-winning actress with dozens of films under that belt, you need a few more accessories.
Anne Hathaway AKA Amelia "Mia" Mignonette Grimaldi Thermopolis Renaldi AKA Princess of GENOOOOOVIA took the challenge to a whole other level by taking a beloved 90s character and effortlessly blending that with a '20s challenge. In true princess fashion, she took not one, but three pillows to complete her billowing look (one blue and two white). But in true "Mia" fashion she added sunglasses, combat boots and wireless headphones. The red lip and blue butterfly background only act to accentuate the fact that Anne Hathaway may have just won the Pillow Challenge.
And if that didn't hit you in the feels, her caption certainly would. Quoting her strong Grand-mère, she wrote…
"A Queen is never late; everyone else is simply early."
And if you're looking to try it out for yourself, here are some creative ways people have put their own spin on the #pillowchallenge!
(Pssstt! The last one might have just beat Anne Hathaway's version!)
1. These Boots Were Made For Lounging In A Pillow
2. Qouture Ala Quarantine Cleaning
3. Take A Pillow, Make It High Fashion
4. If Looks Could Kill, He Rests Our Case
5. One Pillow To Rule Them All
Have you gotten in on the challenge yet? Don't worry, as Grand-mère said…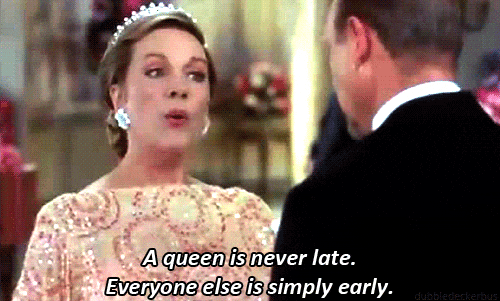 *Cover photo credits -
Princess Diaries Poster: WALT DISNEY PRODUCTIONS/ Album / Alamy Stock Photo
Pillows: Jude Infantini on Unsplash