Actress Tiz Zaqyah Accused of Violating Instagram Policies & Threatened With Closure of Account
But don't worry. Turns out, was all part of a scheme by hackers. Here's what happened and what you should be aware off to avoid the same situation!
Malaysian actress, model and singer, Siti Zaqyah Binti Abdul Razak (better known by her stage name Tiz Zaqyah) recently experienced a massive scare upon receiving a notification from Instagram. She was told that she had 24 hours with her account before it would be closed indefinitely "as it violates copyright violations". Needless to say, with over 2 million followers, it took Tiz Zaqyah a little while to get over the fear of losing her years of memories before she realised that it was nothing more than a scam.
According To Tiz, she had just woken up when she saw that she had a direct message from what appeared to be Instagram (with a verified blue tick). She was informed that her account was going to be closed an sent a link that directed her to a log in page. She proceeded to try to reset her password but did not receive the security code to confirm the reset.
Now, you may or may not have seen news of the modus operandi of scammers but this is a widely used way for hackers to obtain your log in details. The link they send will lead you to a fake page that mirrors the login page of that social media site. It will either ask for you to log in or to reset your password, either way, you will need to input your current password. This information will then be sent to the hackers for them to take over your account.
Tiz goes on to say that, in her panic, she started calling everyone she knew or thought could help. One of the suggestions she received was to get in contact with a "tech guy from Turkey" to retrieve her account should it be removed but that would require a payment of USD$500 (approx. RM2,140.25). However, thankfully, before she could make any decisions, the application notified her of an update and then, she was able to receive her security code.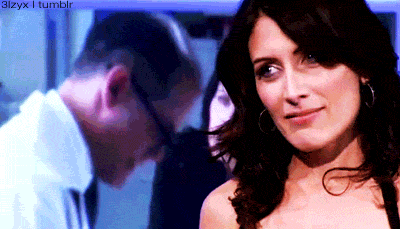 She warns other Instagram users to avoid packing should they receive such messages and instead, check for ways that the account that has contacted you may be a scam.
For one, Instagram would not send you a message with spelling, typos and grammatical errors. Another thing to look out for is the Instagram handle. In Tiz's case, the account handle read "@thecomfy". Also, Instagram would have a bunch of automated messages in place and would definitely not have someone there to ask, "Are you there madam" to check if you have received their notification. Tiz also emphasizes that it is important to ensure that your account is connected to an up-to-date phone number should you need to receive security codes.
"All that drama in the morning. Who wouldn't panic, with Instagram also being a place for us to make a living. Instagram/Facebook is the most solid platform for gaining exposure, online business purposes, and being on Instagram since 2011, of course that's sentimental stuff too."
So like Tiz, if you receive similar messages – don't panic! It's easy to get caught up in the moment and before you know it, you could be losing more than your account! Look for warning signs and never give away important details. Happy instagramming, ya'll!