9 Celeb Quarantine Break Ups We Did Not See Coming
Ya'll, no joke, being in quarantine with your partner is hard. Sure, it's fun being with your best friend 24/7 but you're basically with someone for 24 hours a day, 7 days a week and for however long is needed. It can really push you to realise things about yourself and your partner. Sometimes, you notice things that never used to bother you before or you realise how little they have changed while you have grown. And sometimes, these realisations mean that you need to make some adjustments in your life.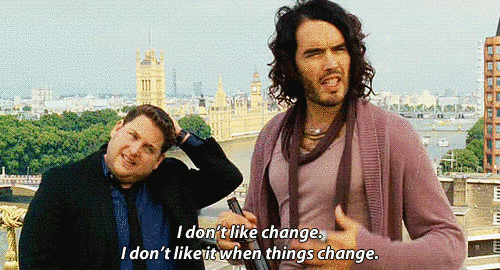 As difficult as it is, these celebs have seen the need to make these changes…
Mary-Kate Olsen and Olivier Sarkozy
One-half of the famous Olsen twins has just requested an emergency order to file for divorce. Mary-Kate Olsen has filed to leave her husband of five years, Olivier Sarkozy. The couple got married in November 2015 after meeting at a party in 2012. However, despite filing for divorce earlier, she has had to submit an emergency petition as the coronavirus (COVID-19) pandemic has forced New York courts to stop accepting divorce filings.
Timothée Chalamet and Lily-Rose Depp
Say it ain't so?! The 25-year-old Little Women star and 21-year-old French-American actress and model, Lily-Rose Depp, have now gone their separate ways after dating for more than a year. They first began dating in October 2018, after they had been spotted kissing in New York earlier that month. On April 25, Us Weekly reported that Timothée Chalamet and Lily-Rose Depp (who co-starred in the Netflix movie The King) had broken up. According to the publication, Chalamet was referred to as "single" in the latest issue of British Vogue.
Noah Centineo and Alexis Ren
While Noah's onscreen life has been going (mostly) well – what with all the teen rom-coms he's in, it seems like the same cannot be said for his real-life romance. Noah and his model girlfriend, Alexis Ren, have called it quits after a year together. What's more (you know it's official when) the couple have unfollowed each other on IG. The couple had been romantically linked since March last year (2019) but had only made an official appearance as a couple in October that year.
Rihanna and Hassan Jameel
RiRi floored fans after images of her and a mystery man started turning up on social media back in 2017. The "mystery man" turned out to be 31-year-old Hassan Jameel, a businessman from Saudi Arabia. However, after almost three years of dating, the couple has ended their relationship. According to People, the pair broke up in because "they were not a good match." A source added to the outlet, "Their lives were too different and it was hard to maintain a relationship." RiRi always kept her relationship under the radar but had just opened up to Interview that "of course" she was in love.
Channing Tatum and Jessie J
This relationship has our hearts in shreds. Channing and Jessie started dating back in October of 2019, after Channings split from his wife, Jenna Dewan, in 2018. The couple then split in December 2019 before attempting to rekindle their romance early this year. But, it seems like this time, it's over for good between the "Magic Mike" actor and "Domino" singer Tatum. The pair remain amicable, with Tatum calling out trolls that were going for Jessie on his IG,
"I don't usually address sh*t like this. Why don't you seriously think about what you're doing. It's hurtful and I ain't about it. If you can't not be a horrible hateful person on my page and support the infinite and untouchable beauty and woman that Jess is… please kindly get TF out of here. No one wants you here. Especially me."
Sigh….
Cara Delevigne and Ashley Benson
Millennial couple goals, British model Delevigne and Pretty Little Liars star Benson lived their best lives together – attending fashion shows, recreate some iconic scenes from Keeping Up with the Kardashians on TikTok, and opening their homes to foster puppies. Now, it looks like the split is real, with Ashley moving out of the house the couple used to share togetherBut we have questions! What about that boob tatt with Cara's initials, Ashley? And… well… who took the bench?
Colbie Callait and Justin Young
The "Bubbly" singer has split from her fiance, Justin Young, after dating for over a decade and engaged for almost five years. Both singers have assured fans that they will continue making music together as they are still on good terms. Both posted statements on their respective IG accounts, stating, "This is difficult for us to share, but we want to be honest with you all. After 10 wonderful years, Justin and I have ended our relationship. We started out as best friends and we will continue to be best friends." The couple, who recently joined forces in country quartet Gone West, officially started dating in September 2009, with Young popping the question back in May 2015.
Peter Weber and Madison Prewett 
Season 24 of The Bachelor involving Pilot Peter was a mess. The couple, both Weber and Prewett, said that they were taking their relationship one step at a time during the "After The Final Rose" episode on March 10th. Sadly, the reality pair announced their split a mere three days later – and it's getting progressively messy. Ouch.
Kristin Cavallari and Jay Cutler
Reality TV star Kristin Cavallari split from NFL quarterback husband Jay Cutler after a decade together. Posting on her IG, the Laguna Beach actress announced the pairs decision to get a divorce after 10 years. Citing the fact that the two have grown apart, they ask for the public to respect their privacy. However, in the span of less than a week, it's become the messiest thing ever. The past few days for the couple has been a barrage of cheating rumours, allegations of "inappropriate marital conduct," custody battles (over their three kids), and the world's most tense living situation.
Thankfully, not all is lost and not everyone is breaking up. Daniel Radcliffe and longtime girlfriend Erin Darke are keeping their quarantine magical with games. Shawn Mendes and Camila Cabello are still strumming along and being lovey-dovey. Tom Hanks and Rita Wilson, now recovered from COVID-19 are going strong. and Jada and Will Smith are still married, as far as we know. And Ashley Benson has somehow started dating G-Eazy? Well, maybe you can't believe everything you read online.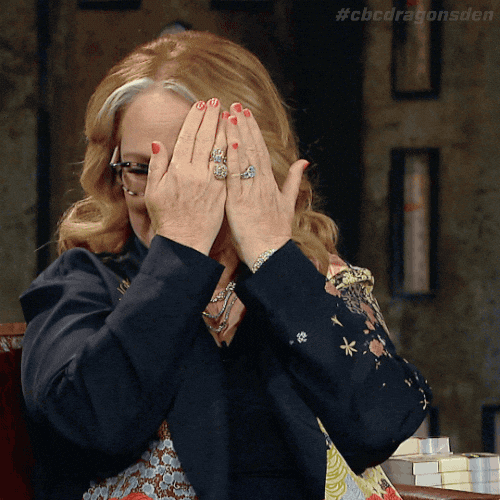 Some things never change; time keeps spinning on with no regard for all of us. Breakups, births, deaths—it's all part of the spiral of life, but that doesn't mean we aren't going to pour one out tonight for Cara and Ashley.It's not easy to maintain a relationship when you're stuck inside 24/7 with someone, admittedly. Fortunately, Ariana Grande and Justin Bieber's new song "Stuck With U" may help with all that, but still, we'll all have to work on being a little more grateful for what we've got.
*Cover image credits:
Background: Kelly Sikkema on Unsplash
Channing & Jessie: Channing Tatum's Instagram
Rihanna & Hassan: XPOS/Cobra Team / BACKGRID