8 Malaysian Ways To Survive The Hell-Like Weather
Just recently, the Malaysian Meteorological Department (MetMalaysia) has issued a Level 1 alert in ten areas in the country due to the ongoing nationwide heatwave, with temperatures between 35°C and 37°C for three consecutive days. That's scorching hot, even by our Malaysian standards!
Interestingly, the "hot" phenomenon that affects the country at the end of the North East Monsoon is expected to continue till the end of March. According to Meteorological deputy director-general (Operation), Jailan Simon, although the temperatures were expected to rise by 0.5 to 1 degree Celsius daily, it is still considered normal and has not reached the extreme temperature like El Nino's in 2016.
However, despite the reassuring news from the Met Department, it still feels like we're burning in hell! You can't even go out for 10 minutes without getting a shade darker and your armpits sweating. With that, here are 8 Malaysian ways you can beat the heat and stay cool during this super hot weather.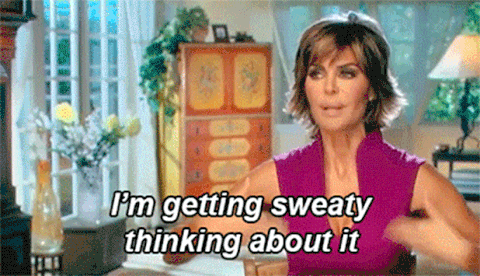 1. Get A Bowl Of Cold Icy Cendol 
But of course, cendol is a must have to soothe our dry throat. This delicious iced sweet dessert filled with coconut milk, gula melaka (palm sugar) syrup and green rice flour jelly is bound to make you feel good under the scorching sun. Plus, it's available almost anywhere. Oooh, don't forget to have it along with "rojak". Yummy!
2. Hunt For Fresh Coconut Water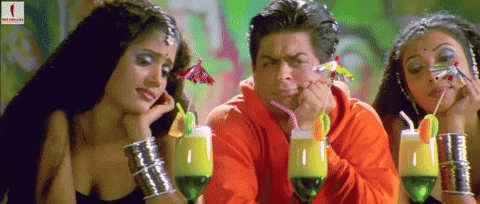 Coconut water is deliciously good for your body, and it's practically sold at every corner of the streets! Young coconut water is great for normalising the body temperature because it contain electrolytes that replenishes ions lost from dehydration. Besides that, it also helps to lower the blood sugar level and blood pressure while aiding digestion. Definitely a healthier alternatively to stay cool. You can also go fancy with coconut ice-cream and coconut shake!
3. Drink Up Some Chinese Herbal Drink & Desserts (Leong Shui & Tong Shui) 
This popular drink is available at any Chinese restaurant and ranges from chrysanthemum, winter melon, luo han guo and so many more. Other than drinking these during the hot weather, you can also consume them to heal sore throat, flu, cough and others. If not, wash your dry throat down with tong shui like cold Leng Chee Kang (Sweet Lotus Seed Soup).
4. You Can Still Shower With Warm Water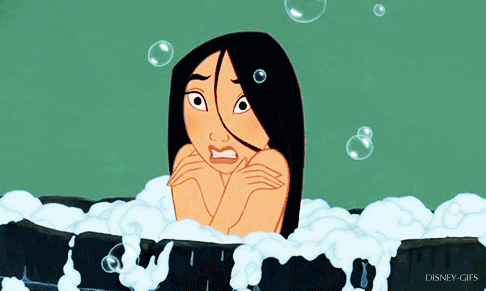 Most of us love showering with warm water but if you thought that you'd have to give up the warm showers in this weather, think again! Sure, showering with cold water may cool us for a little while because it causes the cold temperature receptor activation in the skin. However, because there is less blood flowing to the skin, it may actually keep more heat inside and make us feel hot again.
5. Bring Your Folding Kipas (Fan)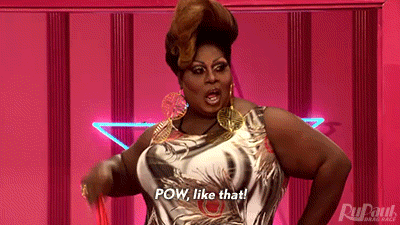 Taking cues from our editor, this will definitely come in handy! Often underestimated and used as a decorative item, folding fans are awesome to use in this blazing heat. Small and easy to keep in your handbag, simply take it out when you sweat dripping across your forehead. You don't want to ruin your makeup, right? But of course, if you have the budget, you can always get one of those portable mini fans.
6. Crunch Ice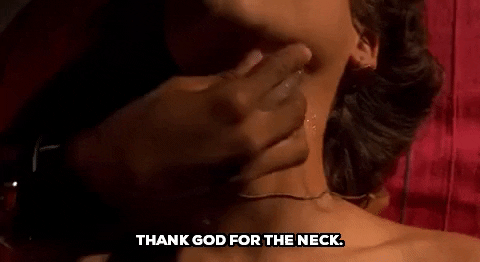 Something that most of us are guilty of doing is crunching the leftover ice in our drinks. It works by giving us that short cooling sensation. If that's not enough, rub the ice all over your face and neck!
7. No Air-Cond In The House, No Worry!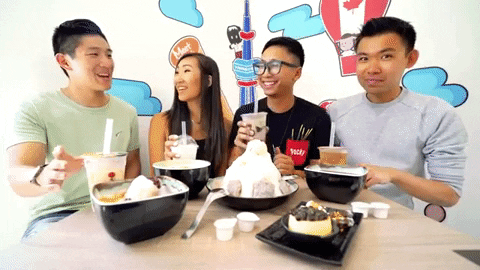 Just look for the nearest mall for free air-conditioning! After all, we bet there are plenty of new malls in your area — what's Malaysia without its malls, amirite? Go window-shopping while sipping a cup of bubble tea #BEST!
8. Ultimately, Water Is Key 
Whatever you do to cool yourself in this heat, water is the key in keeping your body hydrated! So be sure to drink at least 8 glasses of water.
.