8 Different Brows Shapes To Nail Your Brow Game
Honestly, we spend most of our time getting ready by drawing our brows. Never mind the lipstick or eye shadow but the brows got to be on point! We'd do all kind of things from threading to embroidery and even micro-blading, just to feel confident. Some of us love our brows thin-arched, while some prefer it thick and straight.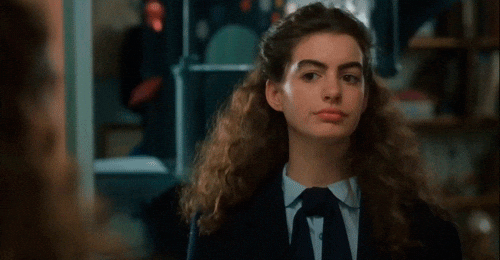 As much as we are obsessed with our brows, we may not necessarily know what's the right shape for our face. Drawing our eyebrows wrongly could affect the shape of our face and might not accentuate our best features. It is pretty tricky!
If you need some help in getting the perfect brow shape, Benefit Cosmetics global brow expert Jared Bailey's got your brows to stay on fleek.
1. Straight Brow Shape 
The straight low -to-no arch brow can make the eyes seem bigger and brighter. Having straight brows blocks the features below the brow point, making the eye appear more open. That's probably why straight brows are huge in the K-beauty trends and on monolids!
2. The 2/3 Arch Brow Shape 
If you have an oval shaped face, the 2/3 arch brow is perfect for you. Because you have balanced features, the bold look works great on you. Plus, it' ll also make you seem like you have higher cheekbones!
3. Tapered Brow Shape 
For those with really high cheekbones or heart-shaped faces, go with tapered brows. This brow shape softens the face and makes it appear more delicate.
4. Feathered and Textured Brow 
Feathered eyebrows are all about textures, which shows off the individual brow hairs. But if your brow hairs don't naturally peacock on their own, you can totally still achieve the look by using multiple shades of micro-lining brow pencils.
5. Thin Brows 
Thin eyebrows can be really awful if done incorrectly. However, for those of you with smaller eyes and smaller nose, thinner brows may look fleek AF because it accentuates your features.
5. Curved Brow Shape aka S-Shaped Brow 
S-shaped brows slightly curve down and up, somewhat like a comma.  This is particularly great for people with a round or square face as it creates the illusion of a longer face.
6. Steep Arched Brow Shape 
Just like how a well-done eye lift makes a whole difference to your face, brows with a steep arch can work wonders too. The eyebrow shape gives a maximum lift to the face, making you look more awake.
7. Round Brow Shape 
Rounded brow shape flatters anyone with strong features as it softens their look. While the slight center arch makes the almond-shaped eyes pop!