5 Ways To Take Care Of Your Mental Health During The Movement Control Order
While it may seem like a blessing to work from home (yay no more time in traffic!), no one likes being stuck in one place for too long – and this seems to be the case for Malaysians going forward until the 31st of March. So while this was us…
We've spent most of 2020 (AND IT'S ONLY MARCH) like this…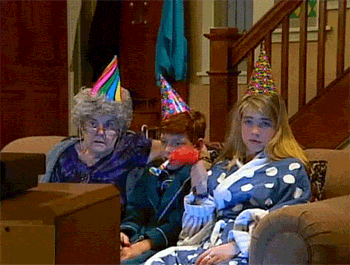 BUT, that doesn't mean that we should let the bad juju affect us! If anything, this is the time to buck up and stand stronger than ever – especially as people react differently to stressful situations. And we, as beings that do like to go out, connect and be close to others, might end up feeling isolated as a result of this need to change our behaviour. Some of the reactions to this sudden isolation can include (but are not limited to):
Fear and worry about your own health and the health of your loved ones
Changes in sleep or eating patterns
Difficulty sleeping or concentrating
Worsening of chronic health problems
Increased use of alcohol, tobacco, or other drugs
It is important to know that these reactions can be minimised. Here are a few reminders of how you can take care of your physical health AND mental health.
1. Sharing is caring.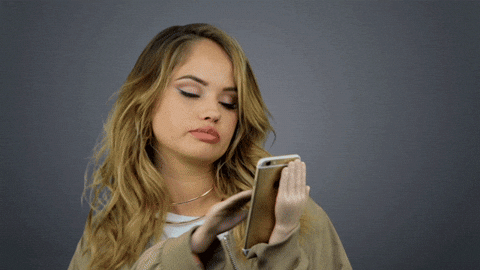 Stay informed of the situation by keeping up with updates and checking then rechecking the source of the news. Sharing creditable news is a way to reduce stress because you will be able to understand the risk you and the people you care about are facing. In doing so, you are able to help other people feel less stressed and connect with them over a shared topic. Busting myths and rumours will curb your anxiety.
2. Don't overconsume.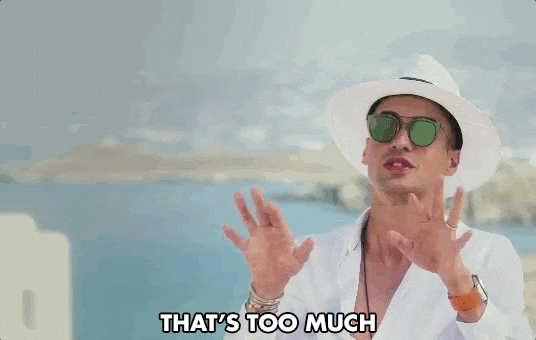 At the same time, don't indulge too much on the internet. A lot of fake news can travel really quickly, even more so now that people have more time on their hands. Take brakes between your daily news watching, reading or listening – you don't need to be bombarded 24/7 to understand what's going on. Filter out the news portals that you know are not creditable and get push notifications for the ones that you know you can trust. Information overload is more likely to happen as we go under our government's movement control order – be sure to mix it up with things you enjoy doing.
3. Be like cats – the solution is in the routine.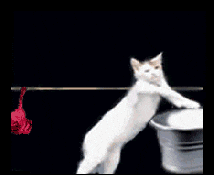 With a majority of people on lockdown (or, as in our case here in Malaysia, under a "movement control order"), our daily routines have been disrupted. And it is easy to misjudge how important routine is to us. Just as how cats thrive on routine, we humans do too. Start by separating what is in your control from what is not. There are things you can do like cleaning up, continuing to work from home, eating on time, managing your sleep schedule and indulging in your hobbies. Focus on this, along with regular phone and video calls with your loved ones to help you maintain a sense of normality. Do what makes you feel safe.
4. Get moving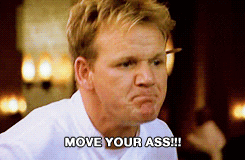 With the space that you have, move. Sleeping too much or sitting for long hours is not going to be beneficial – even Netflix checks on you from time to time. Some experts advise going our for walks in the park but we can't do that with the restricted movement order in place (also, don't take the risk lah). There are tonnes of Youtube videos you can use to do home workouts and most of them are tailored to suit situations where you don't have equipment and don't want to disturb your neighbours. TIf you're not someone who finds joy in boring workout videos, there are some that are set to your favourite songs or artists (like this BTS one). Working out will give you the happy vibes you need to keep the blood pumping and anxiety at bay.
5. Stay kind.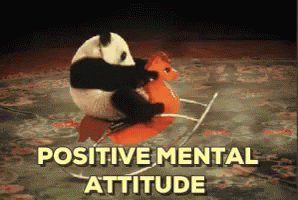 It's really easy to lash out and sit stewing at the unfairness of it all. But, is that really necessary? What are you hoping to achieve by getting angry at the world? No, the healthier way (for you, those around you and the rest of the world) is to practice patience and kindness. COVID-19 is bad enough without having to add on negativity. Instead, don't worry too much about what is happening, or worse, projecting that worry into the future by stressing over things that have not happened. Be mindful of staying in the present by finding opportunities to give rise to the positive stories, images and voices of people who are in the same situation or who have been hit by the brunt of the COVID-19 outbreak and yet have found the good in others.