5 Skincare Products To Protect You From Harmful Pollution
According to the World Health Organisation (WHO), air pollution is the "new tobacco". Just by the simple act of breathing, it is said to be killing about 7 million people a year and harming billions.
Air-pollution can also do some serious damage to your skin. When pollution particles sink into your skin's dermis, it disturbs the healthy skin cells and destroys your face's firmness. Say hello to sagging skin! Besides that, pollution can also strip away the skin's Vitamin E levels because of the gas ozone, resulting in dryer complexion. While pimples can develop on your skin when the pollution particles mix with your skin by blocking the pores.
Thankfully, antioxidants can help counteract this damage! Dermatologist Dr. Anne Chapas from the Union Square Laser Dermatology in New York said that anti-pollution skin care is meant to "counteract the particulates in the air that lead to damaged skin."
Here are five anti-pollution skincare products to help fight against free radicals and shield our skin against damaging effects.
1.Skin Regimen Anti-Pollution Cleansing Cream (RM 178) 
Being a person who has never tried a cleanser as expensive as this, I was surprised that my skin instantly tightened after cleansing — something that I've never experienced before with other products.
The cleanser seemed to work fast in unclogging pores as well as make my skin smoother and brighter, so I guess I'll have to use them wisely to avoid unnecessary wastage. On top of that, the aroma is amazing too, as it has this earthy, woody scent that gave me a relaxing effect.
2. Allies Of Skin 1A All-Day Pollution Repair Mask (RM408) 
Allies Of Skin 1A All-Day Pollution Repair Mask is the world's first leave-on day treatment mask. So yes, you can totally use it even when you're out the whole day! Designed to instantly repair tired and damaged skin, it also reduces the appearance of age spots, combats inflammation and protects skin against High Energy Visible light.
3. This Works In Transit Pollution Shield Facial Mist (RM 141) 
A mixture of hydrating hyaluronic acid, Aloe Vera and Chamomile extract, it provides the skin with an extra anti-pollution barrier in your skincare regime. Simply spray the mist all over your skin to fight against daily pollutants. Yasss!
3. Clarins Extra-Comfort Cleansing Cream (RM 148)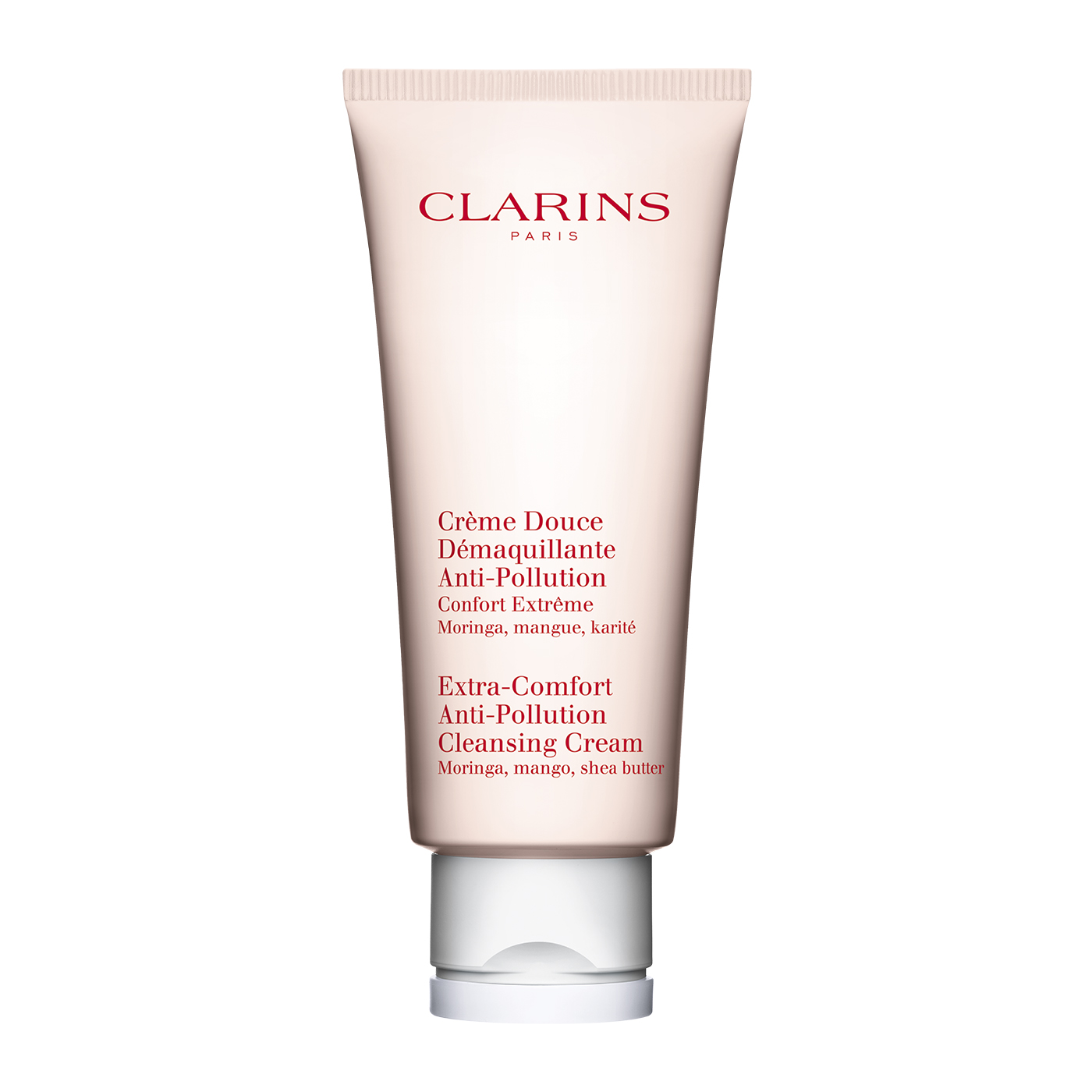 Cult-favourite Shu Uemera Anti/Oxi get rids of pollutants, giving you a radiant complexion by removing impurities and makeup. The brand promises a supple, youthful radiance in just four weeks!
5. Dr.Roebucks Tassie Anti-Pollution Serum (RM 221)
Free from parabens, sulfates, phthalates, silicones, harmful chemicals and fillers, this anti-pollution serum is infused with powerful antioxidants. Filled with Myramaze, Blueberry Extract, Aloe Vera, and Amino Acids it revives, strengthens and regenerates stressed and depleted skin.