4yo Luna's Message To Mum Chrissy Teigen After Breast Implant Removal Is Iconic
Chrissy Teigen has successfully said "bye boobies".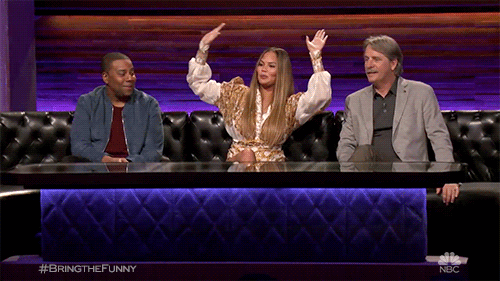 On Thursday, the model, cookbook author and mother of two posted an update on her Instagram, letting fans know that she'd just come out of surgery to have her breast implants removed. However, it was the picture in the post that captured everyone's attention. Turns out, Luna may have inherited her mothers signature humour.
Chrissy Teigen shared an image of the handmade cards her children – Luna Simone, 4, and son Miles Theodore,2 – handed to her after her surgery. Captioning the post,
"Surgery went perfectly! So so so so so sore but waking up to this made it go away for half a minute at least."
One of the cards reads,
"Have fun pulling your boobies out. Love Luna."
Who wouldn't feel better after receiving these messages??
Teigen, first revealed that she had breast implants back in March. Speaking to Glamour UK, she explained that she had made the decision to get her "boobies" done when she was  20 years old, back when she was making moves as a swimsuit model. However, she Teigen shares that the decision to undertake the surgery was one of the biggest regrets she's had.
Teigen, who made her modelling debut in the 2010 Sports Illustrated Swimsuit Issue, told Glamour UK that she had hoped them done to make them look "perky" but things changed after she had kids.
"But then you have babies and they fill up with milk and deflate and now I am screwed." 
She shared that she's been wanting to have them removed as soon a possible, but feared what might happen if she were to do it now, after so many years and with two young children.
I think you're supposed to replace [implants] every 10 years. But when you have kids you think about [the risks] of surgery and I think, 'This is not the way I want to die, in boob surgery.'"
The interview must have sparked something in Teigen because not long after, in May, Teigen announced that she would be getting them removed. In her post, she captioned a topless image of her with emojis over her breasts,
 I'm getting my boobs out!" 
And soon, she's going to be able to lay on her "belly with pure comfort"! Here's to wishing Chrissy a speedy recovery!
*Cover background image credits: Photo by Olesia Misty on Unsplash