4 Hacks To Make Your Hair Grow Long & Lustrous
When it comes to hair, there's probably a time in your life when your hair just stopped growing.
First of all, rude. You did not wait so long just for your hair to stop growing, like that. There may be many factors that contribute to slow hair growth, but maybe you just need to give your hair a little bit of TLC.
Some girls just want long, luscious hair that grows into the unknown, and we'll let you in on four hacks to help you get to your hair goals.
1. Add protein to your diet
Consuming enough protein can work wonders for your hair growth as our soon-to-be gorgeous locks are made from protein. Add meat, fish and eggs to your diet, but if you're not fond of protein-based foods, try consuming fish oil and iron pills to make up for it.
2. Gelatin +  Shampoo = Long Hair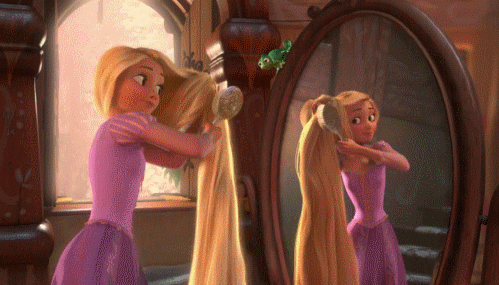 Gelatin is formulated from proteins and peptides of animal or plant byproducts, so it's no wonder our favourite jelly ingredient is good for our hair growth too. Gelatin works well with damaged hair and nourishes your strands from the inside out to prevent breakage. Add a spoonful of gelatin powder to your shampoo and conditioner to see your hair grow as time goes by.
3. Limit heat styling
If you're really, really, 100% committed to helping your hair grow into the unknown, it's safe to say that you may want to slow down on heat styling activities, like curling your hair with a curling iron every morning. Hair grows much faster when you don't put so much pressure on it, whether in the form of heat or styling. Alternatively, you can always find alternative ways to style your hair without heat, like sleeping with your hair in rollers.
4. You'll need biotin
For significant hair growth, you'll need to add some biotin to your diet. If your hair hasn't been growing very much, it probably means your body lacks biotin, so it's time to consume it. Part of the vitamin B family, biotin helps the production of keratin and amino acids, which can help with a significant amount of hair growth. Biotin capsules can also help with your skin's health and nail growth, so it's best to consult your local pharmacist for these miracle pills.