3 Times Barbie Embraced Diversity With More Inclusive Dolls
Barbie, a staple in many households for almost 60 years, has been on the receiving end of backlash since its conception in 1959. Despite its evolution since then, criticism has always revolved around the body shape of the iconic doll; citing it as one of the reasons why young girls were growing up with a fixed perception of beauty (Barbie is recognised as a tall, slim blond with blue eyes). And when Barbie's physical sales dropped, losing out to Disney's Elsa – similarly built but strong as an icon of bravery and boldness – they knew they had to deal with the hate and they had to do it pronto. And that's how Barbie is slowly encompassing the different definitions of beauty from around the world.
1. One Step At A Time
In 2016, Barbie was introduced in different shapes – original, curvy tall & petite.
This introduction landed her a place on the cover of TIME magazine, with the accompanying headline – "Now Can We Stop Talking About My Body".
2. Breaking Boundaries
Branding their Fashionistas' line as being the "most diverse doll line", Mattel isn't playing. With 176 dolls and counting, there are 9 different body types, 35 skin tones and 94 hairstyles introduced in this line.
Not only does Barbie get a change, Ken is reintroduced with new body types and hairstyles (Ken with a man bun? Yassss!). There are also dolls that represent people with physical disabilities – one in a wheelchair and one with a prosthetic leg. There is even a Barbie with vitiligo!
3. Black History Month
The most recent collaboration for Mattel, Barbie's parent company, is with costume designer Shiona Turini as they worked to create 10 dolls that varied in hairstyles, skin tones and body types. The line features darker skin tones and beautifully diverse African hairstyling.
The Barbies and their outfits were inspired by three colour themes: monochromatic, snakeskin mixed with black and white, and sherbet colours. Turini shares how she "grew up obsessed with Barbie" but despite Barbie being her first icons in fashion, she "clearly remembers searching shelves for a doll that looked like me and coming up empty-handed."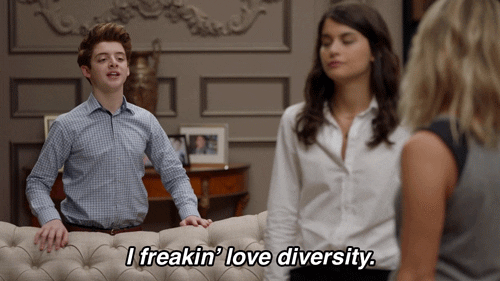 It seems like Barbie's moves have been making waves – and the right kind of waves too. Mum's who were previously more inclined to buy toys like My Little Pony and Hatchimals because they wanted to avoid the topics of body image and the issues that come along with it are now more likely to buy purchase a Barbie doll. Do you feel the impact of the now diverse range of dolls on your purchase decisions?