4 Signs His Female Friend Might Be Sabotaging Your Relationship
You've got this gut feeling telling you this girl who keeps hanging around your boyfriend is bad news. But how can you tell him how you really feel about his best girl-friend without being mistaken as "jealous"? Not only will he say "there's nothing going on" but also "It's all in your head".
But is it really just all in your head? Most likely, NO.
Just yesterday, Bella Astillah, wife of famous singer-actor, Aliff Aziz, uploaded a shocking post on Instagram. Her husband was caught cheating again but this time, with actress, Oktovia Manrose.
Her post translates, "He started behaving differently by changing the password of his phone. He deletes the Whatsapp conversation between him and the actress. I wanted answers, so I called her and she assured me there's nothing going on. She even asked if Aliff (cheated) again, saying if he did, she would like to talk to him to bring back to Allah. Apparently, the same person who gave me advice and comforted me is the same person who when clubbing, partying and drinking with Aliff."
It hurts when things like this happen. Don't be oblivious, here are three signs your man's female friend is sabotaging your relationship. Owh, hell no!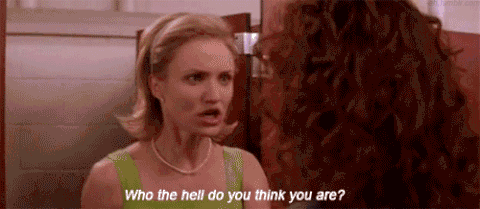 1. She fights for his attention 
Sometimes, it feels like the two of you are seeking for his approval and attention on who is the best. From birthday gifts to giving advises, she's out to take your place — or at least, it feels like it. The topic of conversation always leads back to her. Say if your man compliments your cooking for the night, she may say things, "But I thought you liked mine better?" Then you may want to take a step back and look at the relationship of your boyfriend's female friend.
2. You are treated like the third-wheel 
There are moments when you feel left out and so out of place with them, like you just crashed a party for two. At times, you don't even feel comfortable hanging out with the two of them because then comes the "O.M.G, did you remember when" and lots of inside jokes.
Not only that, your input into a situation or problem gets disregarded. Even it's supposed to be just between the two of you. It's like your boyfriend's problem is her problem too. Also, it's a little weird if you both aren't friends on social media. Awkward!
3. Touchy-feely, like really
Call it intuition but a woman knows when a girl is flirting the fork out. If you notice gestures like sitting too close to each other, playfully hits him when he cracks a joke and gives him the "look". You know something must be up because that's how you look at him. No matter how long they've been friends for, there are still boundaries that should be respected when a friend enters in a relationship.
4. She's Too Nice! 
Sometimes it really feels like she's being too nice. She assures and comforts you. It seems like she's 'the' shoulder for you to lean on. But you know what they say, keep your friends close and enemies closer. Besides, you'll look good in his books when you becomes buddies with his female BFF.
Above all, when you feel something's not right, it could be true. Just trust your instincts!
.