3 New Sex Positions To Make Love Including 'The Unicorn'
Think you've tried all the sex positions in the kama sutra book? Well, bet you've never tried the Mermaid position or the Unicorn! These fantasy sex positions are bound to heat things up in your bedroom. Oh yeah, the temperature is rising like El Nin-yo!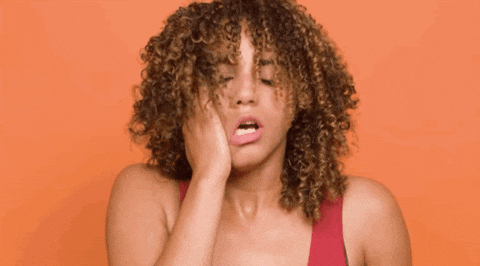 US adult movie star, Silvia Saige told Daily Star Online, people are always excited to try something new in the bedroom. "What could be more exciting than incorporating magic and happy-go-lucky ideas into your sex life? If you want to shake things up, this is the way to do it. Trying something new with your partner also makes your experience more intimate, as you explore your bodies in new ways…"
She added, "You're more inclined to reach orgasm if you move out of your comfort zone. Get creative."
Are you ready to try the three new fantasy sex positions? Sit tight and be prepared to get wet!
1. The Unicorn 
No horns involved here – unless you count 'that'. The newest magical position is 'The Unicorn'. Ladies, this is perfect for you because your man gets to pamper you while you lie back and relax. You can always make it up to him later!
How: Couples to lie down on each of their sides (like in a spooning position) with the man's legs together but slightly apart. The woman then lifts her top leg and bends slightly. The man then grasps her ankles and hold her knee.
2. The Mermaid 
You can do this on the bed or on the countertop, just like in the movies. Kinky! But here's why you should try it, your man is going to feel all of you inside. Because your legs are locked together, there'll be strong frictions and not to mention, tight down there!
How: The woman to lie and raise her legs up in the air. Get comfortable with a pillow below your bum for extra elevation. While the man can stand or kneel (depending on the bed/table), hold the woman's legs or hips to help with the thrusting. Make your man's imagination go wild by stimulating your clit as he makes love to you.
3. The Dolphin 
This may take a little practice because it involves balance from both sides. You may also take a while to adjust each other's positions. But once both of you are on the same rhythm, 'the dolphin' will be super easy for you to penetrate.
How: In a standing position, the woman stands in front of the man, with one leg raised and bent behind the man's waist. The man then thrust from behind while holding her thigh. For extra support, you can place your hand on your man's knee.
Will you try any of these sex position in your next love-making sesh?
.