15 Years & 3 Kids: Megan Fox & Brian Austin's Relationship Pre-Split
'90210's Brian Austin Green and 'Transformers' star Megan Fox, are going their separate ways after nearly 15 years of being together. Brian Austin confirmed his split with Megan Fox on an episode of his podcast from Monday, which he titled, "Context".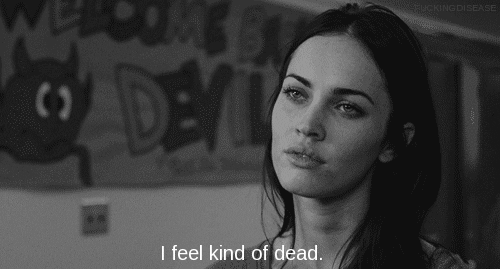 Just a month before their 10 year wedding anniversary, the 46-year-old actor revealed that he and the "Jennifer's Body" actress are calling it quits. Brian Austin could not hide the emotion in his voice as he shared,
I will always love her. And I know she will always love me and I know as far as a family what we have built is really cool and really special."
And while this may look like the end of their relationship, has it been a long time coming?
2004
Megan Fox and Brian Austin Green met in 2004, on the set of "Hope & Good Faith". And while Megan Fox said that she fell "instantly in love", the then 18-year-old actress was too young for the 30-year-old 'Beverly Hills, 90210' alum. And the fact that he was in '90210' had ZERO influence on the "Transformers" star, as she had been too young to see the show. As such, Fox "had to convince him that I was slightly more responsible and well-spoken and had other things to bring to the table besides being 18" in order for Green to accept their age difference. She didn't give up, however, as she shared in an interview that she was smitten,
But the first time I saw him, I got butterflies. And the first time he casually touched me? There was so much electricity."
2006
Brian Austin Green went on to propose to Megan Fox in November 2006, after 2 years of dating. The two moved in together — along with their pet potbellied pig, dogs, two cats, two birds and a squirrel. But between 2007 and 2008, the two started to feel the strain of working full time as actors. Megan Fox was working on movies like 'Transformers: Revenge of the Fallen' and 'Jennifer's Body' while Brian Austin Green was caught up in the TV series for "Terminator: The Sarah Connor Chronicles". The actor told TV guide that they had "more time away from each other now than we'd like."
2009
Megan Fox opened up to The New York Times about "electricity shooting" through her when Green first accidentally bushed up on her in 2004, saying "it was like magic". However, the magic seemed to have fizzled out in 2009. The couple has never addressed the breakup but they reportedly called off their engagement in early 2009. At the time, the couple were rarely seen together. Fox also spoke to Us Weekly about marriage, saying,
Marriage isn't a realistic goal for someone who is 23." 
2010
And yet, only a year later, the two were back together again – this time, with Green proposing to Fox a second time since his first proposal four years before. On a beach in Hawaii, Green proposed to the gorgeous actress, who said "yes" and promptly lost the ring in the sand in her excitement. Apparently, the 2-carat diamond engagement ring was never found. In any case, they went on to get married on June 24 in a private ceremony (also on the beach) at the Four Seasons Resort on Maui.
Speaking to Us, Fox stated,
We are even more committed to each other, and we always have been. I am more in love with him now than I was in the beginning."
2015
After this, the couple took the time to grow their brood, welcoming their eldest son, Noah Shannon Green, in September of 2012 and Bodhi Ransom Green, in February of 2014.
However, it was in late December 2014, through to 2015 that Megan Fox was spotted without a wedding ring. It was then that the actress went on to file for divorce from Green, citing "irreconcilable differences" as the reason for their split. Sources close to the couple told People that the couple were having a hard time balancing their family life and work – where has this issue come up before, I wonder (ahem, when they first split in 2009!). With Megan constantly away for work and Brian left to take care of the kids, the couple were at odds about the arrangement.
2016
In the wee months of 2016, Megan Fox announced that she was expecting. She kept mum about who the father of the chile was, even posting a collage of photos of herself with her former costars Shia LaBeouf (Transformers), Will Arnett (Teenage Mutant Ninja Turtles) and Jake Johnson (New Girl) with the caption,
#Notthefather."
But, honestly, who else could it have been (mind you, Megan has only ever been with her "high school crush" and Green)? Eight months after she filed for the divorce, Fox and Green were back together and awaiting the arrival of their third child. And in August, they welcomed a third son, Journey River. Considering the fact that Fox found out that she was pregnant in the midst of her divorce from Green, was the pregnancy an accident? Turns out, all three of their children were unplanned for. Fast forward a little to November 2017, Fox admitted to Extra that being a parent was stressful, adding,
"My body is barely holding itself together. It's, like, stitched together with bubblegum and Scotch tape. It's gonna fall apart if I have another one. [Journey]'s just very calm and kind, and then my older two are wild beasts and they're always fighting. Everything is a weapon. You can't have forks, forks are weapons … They're always trying to kill each other, and it's so stressful 'cause the baby gets stressed out 'cause he doesn't understand what's going on."
2019
Only in 2019 was it confirmed (by Us) that Fox filed to have their divorce case dismissed – three years after they got back together. Could it be linked to the fact that the star has admitted to not trusting or liking men? Oh, did we not mention? Megan Fox is bisexual and holds firm in her belief that "humans are born with the ability to be attracted to both sexes".
She talked to GQ about her love life and how she was once in love with a stripper. She also opened up to Esquire, sharing,
"I have no question in my mind about being bisexual. But I'm also a hypocrite: I would never date a girl who was bisexual because that means they also sleep with men, and men are so dirty that I'd never want to sleep with a girl who had slept with a man."
2020
After Megan Fox was seen with 30-year-old rapper Machine Gun Kelly last week, the media had a field day. This supported the reports from as early as April this year, as the couple were seen handing their sons over to each other (ouch..). To cement the fact that the two are not living together, Fox seems to be living in Calabasas while Green has been making appearances in Malibu without his wedding ring.
The 'Beverly Hills, 90210' actor began his "Context" podcast on Monday by talking about how distant he has been feeling from Fox.
He doesn't hold back, as he gets emotional talking about her leaving to film "Midnight in the Switchgrass" (which also stars Machine Gun Kelly!) and how he still felt that distance after she came home from the shoot. He went on to reveal that he gave her time to readjust to life post-production before sitting down with her to talk about their marriage.
"She said, 'I realized when I was out of the country working alone that I feel more like myself and I liked myself better during that experience and I think that might be something worth trying for me,'. I was shocked and I was upset about it but I can't be upset at her because she didn't ask to feel that way. It wasn't a choice she made, that's the way she honestly felt. We talked about it a little more and said let's separate for a bit… and so we did." 
Green shared that he would "always love her" and that he was aware of how much she loved him and how "cool" and "special" their family is.
He choked up when he mentions change,
It sucks when life changes and something that you're used to, that you've been doing for 15 years, you try and not get rid of but you change. There's the unknown aspect … there's that pit in my stomach … I really don't want Megan and I to be at odds … she's been my best friend for 15 years and I don't want to lose that."
Green also takes the time to address the rumour that Fox was cheating on him with Machine Gun Kelly.
"I've never met him, but Megan and I talked about him and they're friends at this point. And from what she's expressed, he's a really just nice, genuine guy. I trust her judgment. She's always had really good judgment. I don't want people to think that [they] are villains or I was a victim in any way with any of this."
Meanwhile, Megan Fox hasn't commented or addressed the cheating allegation nor her split from Green. On her birthday, he went posted an image of a butterfly with a caption about exploring the world.
Fans have interpreted his caption to refer ti the present situation, with Megan Fox as the butterfly who is now "bored sitting on a flower for too long", with the flower being him or their relationship.
We hope that the couple can remain amicable and their sons continue to feel loved and cared for during this difficult period of their lives.