15 Conversation Starters To Use That Will *Surely* Get You A Response
Just because we're socially distancing, doesn't mean your love life business has to be put on hold. As more and more people hunker down in their homes, hitting it off with a new match on dating apps or sliding into your crush DM's can be just one click away. 
While it is important to stay informed about the novel Coronavirus, you also need to make sure your mental health is in check—and that means, bonding with your online crush about random topics other than the virus can help you both relieve some COVID-19 anxiety. Related article: Love Is Quarantine: The Best Social Distancing Pickup Lines You Can Use Now
Not sure how to start? Check out some of these conversation starter: 
Skip the awkward ice-breaker
1. What's your go-to quarantine outfit?
2. Tell me about the best meal you've cooked so far.
3. What was the highlight of your day? Mine was walking from the kitchen to my living room.
4. I've rearranged the furniture in my room three times. What indoor activities have you been up to?
5. I keep a phone charger in the living room and another one in my bedroom, so I don't have to go back and forth when my phone dies. What's your best quarantine life-hack?
6. You're lucky you caught me, I've been unbelievably busy these days, with all the TV-watching and pajama-wearing.
Get to know them more…
7. What's the last book you read?
8. Are you listening to any good podcasts in quarantine? 
9. I'm going through old photos and thinking about all the places I want to go to when this is over. Where's the best place you've ever traveled to?
10. What are the three places or group activities are you missing most right now?
11. What are you cooking during quarantine tips?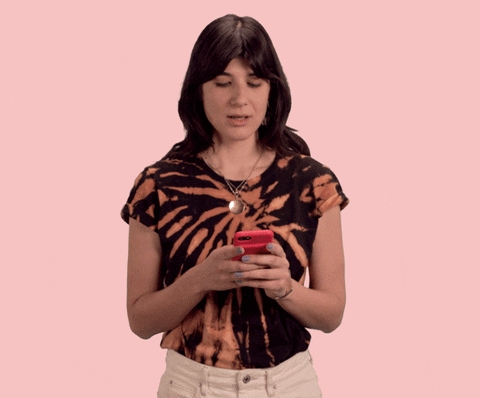 Instead of sending a *heart eyes emoji*
12. You look as pretty as always even staying at home. How'd you do that?
13. Hey! You look great
14. This is like super weird but.. You're quite a hunk!
15. Oh wow your skin looks amazing! Mine's breaking out ever since the lockdown started.