101 Guide For Girls Who Have No Idea About Makeup Brushes
Let's be honest, how many of us actually own a full set of makeup brushes?
Even if we do, we probably only use 2 or 3 brushes out of 32. From wide range of sizes and different bristle shapes to lengths and density, it's easy to get lost in the brush world. What's worse, as confused as you already are, sometimes brands don't label the use of each brushes.
Don't worry, because if you really want to know how to beautify your face using brushes just like those professional influencers and MUAs, read on: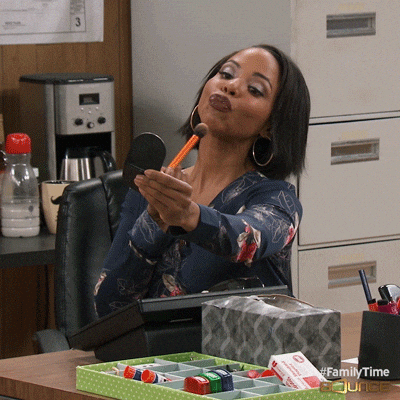 1. Foundation Brush
A foundation brush is designed for smooth liquid or cream foundation, as it will give you an even complexion. Start from the center and blend the product outward. This will avoid creases at the edge of your face.
2. Sculpting/Angled Brush 
Contour that cheekbones and sculpt your jawline using an angled brush, which is great for both cream or powder-based products. As long as you use two shades darker than your skin tone to sculpt, the effect will be seen.
3. Powder Brush
Bake your makeup with a long, fluffy powder brush. The soft bristles will help to diffuse loose powders evenly on your face.
4. All-Over Eye Shadow Brush
Use the eye shadow brush to evenly apply powder and cream shadows. Tips: Tap the brush a few times to dust off extra powder from the brush. This will help you to gradually add and blend the shadow on your eyelids.
5. Blending Eye Shadow Brush
Flawlessly blend all the shades on your eye crease with fluffy bristles. A must have in your makeup kit!
6. Fan Brush
The best brush to highlight your face is the fan brush. You may think that it's an unnecessary brush to own, but in fact, it's perfect to clean up fallen product or to apply highlighters on your cheekbones, temples and cupid bows.
.