10 Kick-Ass Motivational Quotes for You To Slay Monday Blues
Oh Monday, why you gotta' be so blue? If you're reading this, you're probably feeling the post-weekend blues just like us. How did the weekend past by that quickly, right? Now you're back at school and work, facing the desktop with a cup of coffee to wake up your dead soul.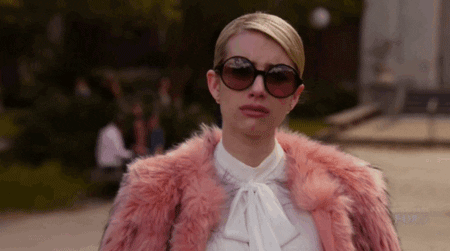 If you need a little pick me up, we've got you. Here 10 badass, motivational quotes for you to #INSTACAPTION and slay Monday!
1. When you're just confused with life 
2. Heck, it's Monday…Screw diet! #TreatYo'Self
3. Focus on the tasks that you can and do your best! 
4. TBH Monday mornings are definitely a little harder to wake up to, right?
5. Rough Monday? Take a step back and breathe! 
6. A super sh*tty Monday? Rant it out to your girls! 
7. Don't forget, Monday is also a NEW day
8. You're working hard not for the day but for the future 
9. Essentially, Monday is what you make of it
10. At the end of Monday, lying in your cozy bed is definitely the best feeling EVERRR
Good job! You've conquered Monday in one piece. Time to reset and repeat till' the next weekend!
.